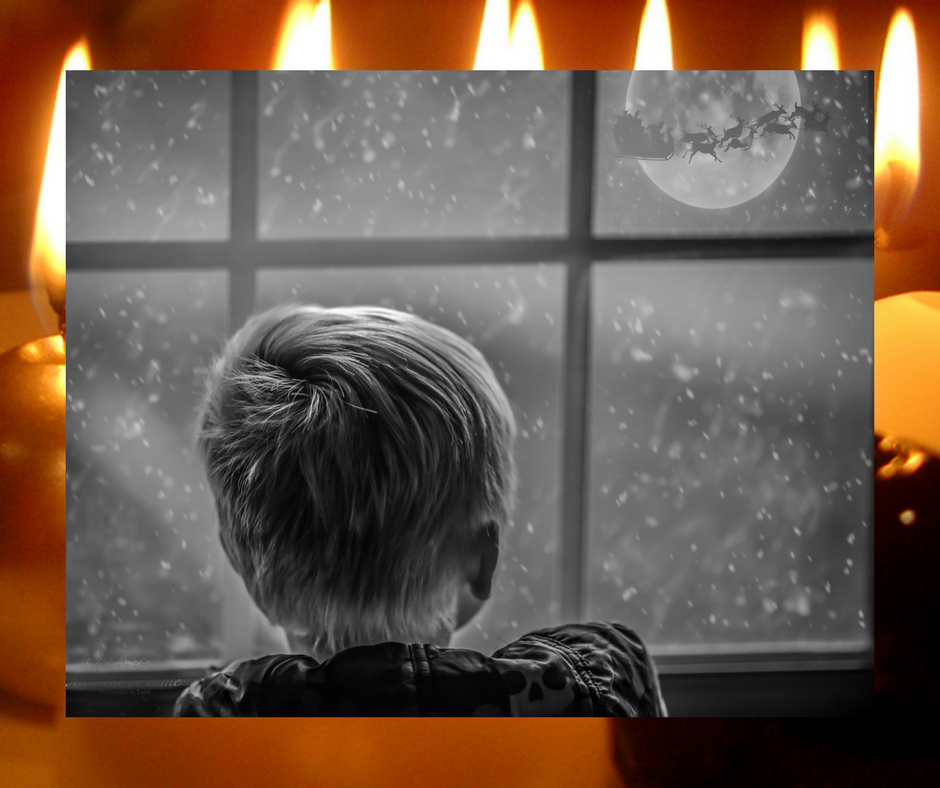 Sound Meditation at Solstice "Let Your Inner Child Shine"

21st December 2017, created by the Italian Soul Voice® tribe
(See TIME ZONES listed below)
This global connection/world event was conceived and is promoted by the Soul Voice® Italian teachers and practitioners to rekindle and reactivate the inner child's forgotten energies that have been ignored and betrayed.
Jeg, BirgitteHelena har valgt at indføje guidelines til hvordan du praktisk kan lave meditationen, så du har en struktur at gå efter. Læs den på dansk nederst i teksten.
What do you really want to receive for Christmas?
Have you written your wish list?
Do you still believe in magic?
Through this shared and synchronized sound meditation all participants will offer their "Sounds of Light" so that the energy of the collective inner child is heard, healed and expressed in the purest joy.
Let your inner child play and express all his/her desires… without fears, without constrictions, without self-limitations!
Your Inner Child has access to all the power and all the magic that knows no time or limit so … why don't we give him/her all the space that he/she deserves?
Solstice is the best occasion to look after and give strength, light and "space" to this energy of innocence and great magic that dwells within the heart of all of us…but that many of us tend to frustrate and silence because we have inserted our "adult" gears.
The sound meditation can be performed alone or in a group.  Enjoy the experience in all tranquility and safety.
What you need:
A toy from your childhood or a new one that may help you remember that period or feel what your inner child would like;
A white candle;
Sweets/candies/chocolate;
A photo of your childhood that represents what you feel to be the essence of your inner child;
White sheets of paper;
Pens/colors;
And …your voice!
Key words: easiness, joy, light, playfulness.
Hvordan gør du:
sæt dig ved et bord eller på gulvet med dine ting omkring dig. Tænd lyset, kig på billederne og dit valgte legetøj og giv dig tid til at komme i kontakt med dit indre barn. Husk den dybe vejrtrækning.
Når du begynder at mærke dit indre barn i dig/se det/høre det – så start med at give lyd til kontakten. 
Mærk det sted i kroppen hvor barnet føles mest og lad lyden udvikle sig derfra. Forestil dig at du lader barnet give lyd gennem dig
Lad barnet udfolde sig kreativt sådan som han/hun har lyst til. Det kan være gennem lyd, dans, bevægelse, tegning, maling, ord på papir eller hvad der nu kommer til dig. Måske har barnet lyst at skrive ønskeseddel til jul? Eller ønskeseddel for fremtiden? Giv slip og lad dit indre barn tage over.
NYD denne stund og lad den vare så længe, det føles godt.
Afrund når du mærker at energien begynder at klinge af. Sid i stilhed en kort stund og lad energien integreres i dig. Tag derefter et par noter
Du er velkommen til at kontakte mig, hvis du har lyst at fortælle lidt om din oplevelse med denne legende og kreative meditation. Eller hvis du har spørgsmål til noget, der dukker op i dig eller brug for hjælp til det videre arbejde med dit indre barn.
TIME ZONES:
You may choose to practice the "Let Your Inner Child Shine" Creative Sound Meditation at 8pm in your time zone on the 21st.
Or, you may follow the time zones listed below.
(If these times are not convenient for you, choose anytime during the day of the 21st).
Europe: 8 pm
Ireland & UK: 7 pm
USA & Canada, East Coast: 2 pm
USA & Canada, West Coast: 11am
Edmonton, Canada: 12noon
Hawaii: 9am
Australia, East Coast: 6am (Dec 22nd)
Australia, West Coast: 3am (Dec 22nd)
Australia, Adelaide: 5.30am (Dec 22nd)
New Zealand: 8am (Dec 22nd)